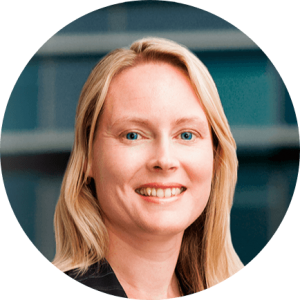 Nicole Platt, Partner
Last month I was fortunate enough to attend the 63rd Commission on the Status of Women, or CSW63, at the United Nations in New York.  It was my first time attending the event and it did not disappoint.  This year, the focus of CSW63 was "social protection systems, access to public services and sustainable infrastructure for gender equality and the empowerment of women and girls". 
CSW63 consists of dozens of events running concurrently each day over a two week period, focusing on the theme for the year. Participants can choose to attend those sessions which are most relevant and interesting to them. I started my week by attending a presentation on "Sexual harassment in the workplace – a global perspective" hosted by Australia and the Australian Human Rights Commission. Later that afternoon I was front row to see Juanita McLaren and Terese Edwards as they presented their arguments in support of single mothers in Australia and the pressures they face as parenting payments decrease. This session was held a short time prior to Juanita's interview with, and parts of the UN session being aired on the TV show The Project, back in Australia that night.
Other great presentations I attended included "Sexism, Harassment and Violence against Women Parliamentarians" presented by Finland, "Women, Business and the Law" hosted by the World Bank Group, Belgium's presentation titled "With one voice for the right to abortion" and "Tools for Change: Closing the economic and life course gap" presented by the Nordic Council of Ministers which provided an overview of each of the social security systems across the Nordic countries, outlining the maternity and paternity provisions each leading to a particular work-life balance.
The Secretary General, Antonio Guterres, hosted the "CSW63 Townhall Meeting of Civil Society" where he stated that "there had been lots of debate but no change in violence against women". Human rights issues are on the increase. The role of civil society is essential to stand against the push back that is present against progression in human rights issues. It seems that the human right agenda has been losing ground in recent times. Questions were taken from the audience, and many shared personal stories of violations against their own rights whilst questioning how the UN proposes to support these ongoing issues and change.
It was particularly interesting to discuss the concept that "legal equality drives gender equality". A key finding by the World Bank Group was that no matter the level of development within a country, the problem of discrimination is still present. If you wish to change something, you must first change the law and then follow through with implementation of those laws. Without implementation, without action, there can be no change and the problem will never be solved.
CSW is not only about presenting information from around the world, but also involves associates from around the globe gathering to reach a set of agreed conclusions. Agreed conclusions contain an analysis of the priority theme and a set of concrete recommendations for governments, intergovernmental bodies and other institutions and relevant stakeholders, to be implemented at the international, national, regional and local level. In addition to the agreed conclusions, the Commission also adopts a number of resolutions on a range of issues.
A strong cohort of Australian NGO representatives were present in New York, working hard on language support for the Government delegation, presenting side and parallel events at the CSW and building relationships. I attended the Commission as a director of YWCA Canberra, with other Australian delegates of YWCA Australia.
Negotiations are intense, many going on into the night, with strong challenges to areas such as sexual and reproductive rights and comprehensive sexuality education, increased pressure on areas such as women in all their diversity (the phrase 'all women' is being used instead), and intense discussion about the definition of family ('the' family vs families). However, this year saw new language adopted on infrastructure, which opens new opportunities for integrating the work of CSW and the Sustainable Development Goals (SDGs). SDGs are a universal call to action to end poverty, protect the planet and ensure that all people enjoy peace and prosperity.
It was inspirational to hear from girls and women sharing their experiences and providing updates on actions taking place around the world as a result of previous CSWs. I look forward to seeing how the outcomes from this year's CSW will be implemented.